Thursday, 02 March 2017 22:06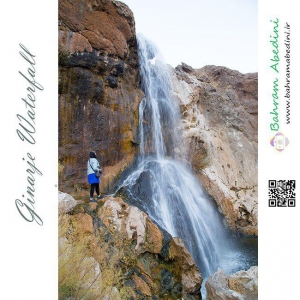 در استان آذربایجان غربی واقع است. آبشار فصلی قینرجه در قسمت غربی کوه بلقیس و در محل روستای قینرجه(از توابع تازه کند) در پنجاه کیلومتری شمال تکاب واقع است و زیبایی خاص خود را دارد.
Thursday, 17 October 2013 13:49
Takhte Soleyman or Adur Gushnasp (Azar Goshnasb) is situated in 45km away from Takab a city in West-Azarbayejan of Iran. This place is based on a natural sediments of a lake and is 20m above the height of the agricultural fields. The Siege of this site has 38 ornate towers in elliptic shape. Inside the Takht-e soleyman there is a natural lake with 120 m of length and 80 m of wideness.