the 3 figure carving above that, is the investiture of a Sassanid king called "Khosro Parviz". In this carving there are two other figures who are "Ahoora Mazda" The Iranian God and the "Anahita" the Iranian goddess. They are giving the Ardeshir The II his power to rule over Iran.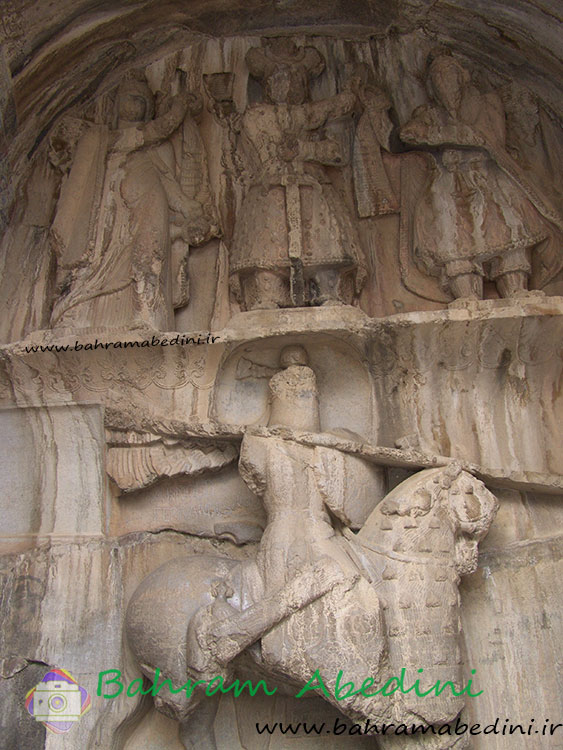 Outside the cave in there are carving of a tree which is the tree of life. This tree has gave birth to the two winged angels and gave them a child. They are the origins of life.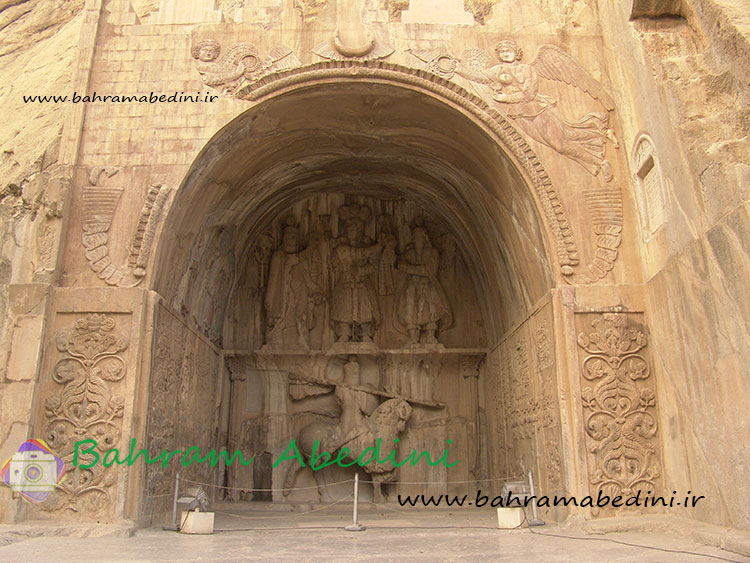 The smaller cave is the figure and carving of the "Shapur the II" and the "Shapur the III" kings of Sassanid. There are inscriptions in each sides in Pahlavi Language which introduces each of them.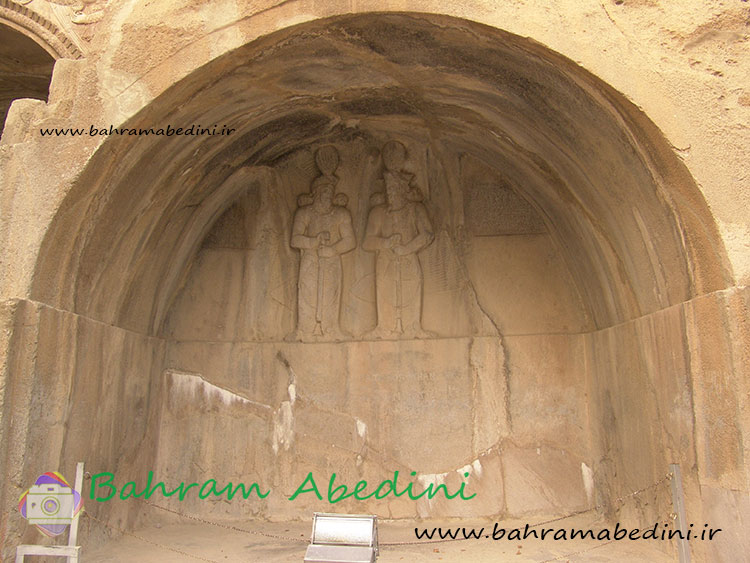 The carving without the cave is the oldest carving in sassanian period and is the investiture of "Ardeshir The II". And in the right is the "Ahura Mazda" and in the lest there is "Zartosht" or "Mithra" with a glowing rays around his head.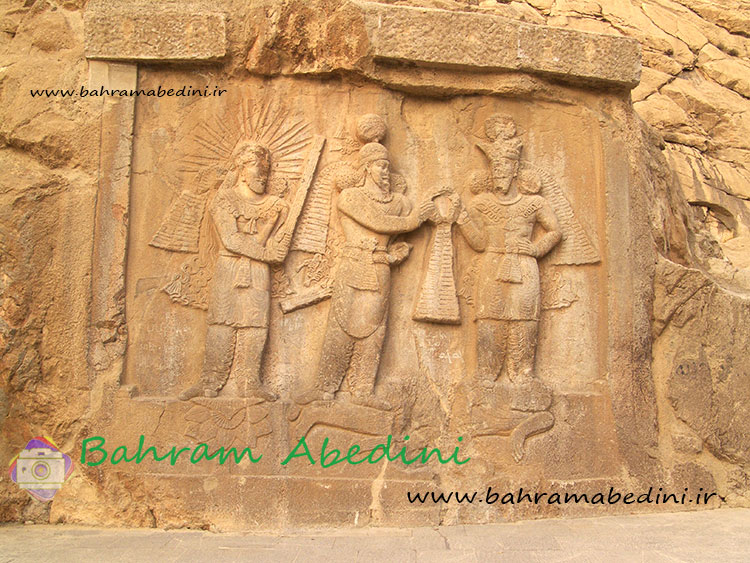 Taq-e Bostan is full of Iranian ancient history, a period which Iranian are all proud of it. The carvings are spectacular and the archeological site itself is unique. If you are in Iran travel there for sure. Kermanshah and west of Iran is a region ripe with history and because of its natural hard rocks there are many carvings, figurines and ancient caves in here.
---
Written and translated by Sohrab MirzaAbedini

http://www.livius.org/articles/place/taq-e-bostan/taq-e-bostan-relief/?