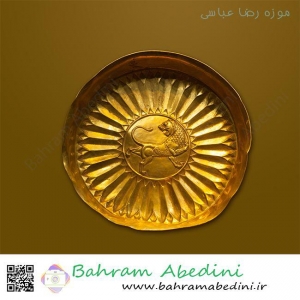 مختصری در مورد موزه رضا عباسی: موزه رضا عباسی به طور رسمی در مهرماه سال ۱۳۵۶ به وسیله فرح پهلوی گشایش یافت اما درست یک سال بعد در آبان ماه سال ۱۳۵۷ تعطیل شد. در این دوره یعنی از سال ۱۳۵۵ تا ۱۳۵۸، مدیریت موزه بر عهده آیدین آغداشلو بود. در پایان سال ۱۳۵۸ بار دیگر این موزه پس از دگرگونی‌هایی در آرایش داخلی و گسترش فضای نمایشگاهی بازگشایی شد. در سال ۱۳۶۳ به دلیل مشکلات داخلی کار موزه بار دیگر به تعطیلی کشید و یک سال بعد دوباره بازگشایی شد.
Thursday, 12 September 2013 13:32
The Measurement Museum of Tabriz is a situated in the heart of Tabriz in an old and traditional house renowned as Salmasi. Here the rudimentary measurement instruments are being kept. Instruments of measuring time, weight, water flow, oil volume and others.